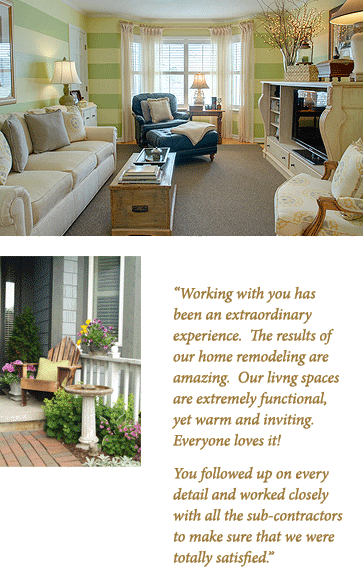 "We love the lamps - they are perfect. Everything looks great and I really like the family room chairs in that configuration. You really have a talent for pulling the look together."
Carmel M., East Syracuse, New York

For many of my clients, this may be their first time utilizing the services of a professional interior designer, so my focus is to guide you step-by-step through the complete process, from initial concepts, to design development and execution to actual "move-in."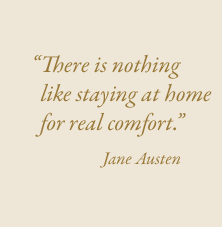 My purpose as a designer is to act as translator for my residential and commercial clients, turning their ideas, visions and needs into a plan that responds to their needs and requirements. I achieve this through interviews and ongoing discussions. It is only through this education process that I can begin work towards our goal to provide creative, enduring design solutions for each of my individual clients.
The hallmark of any project I undertake is that I will always provide you with the assurance of a clearly organized, straight-forward methodology that will bring your project to completion on time and on budget, no matter how large or small the project may be.

INTERVIEWS
Residential:
Each client is unique. I listen while you tell us about your lifestyle, family, entertaining needs, and color and style preferences. We discuss priorities, time frames, and budget.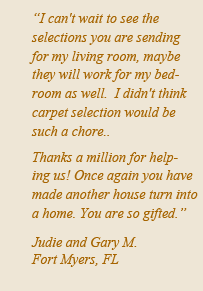 Throughout the process, I remain mindful of my responsibility to ensure that all work is thoughtfully and carefully done, to consider all input and then to guide the project in a way in which I believe to be in the best interests of the homeowner.

Commercial:
Whether renovating office space or designing a corporate identity, my objective is to consider your specific design goals. I am also mindful and aware of current building codes, ADA requirements, building standards, and other commercial considerations. I absolutely respect the need for deadlines, continuity of the work environment, and budgetary concerns.
With all clients, I begin the design process with a courtesy meeting. For residential clients, this meeting takes place at the homeowner's home. For commercial clients, this meeting takes places at the location where the work is to be done. We discuss the potential project, and review our work and how we do business.